www.unaltrofestival.it
Dopo il successo delle prime due edizioni, UNALTROFESTIVAL 2015
ritorna il prossimo 7 e 8 Luglio al Magnolia Estate di Milano
per una due giorni di grande musica.
Dopo essersi contraddistinto per originalità e innovazione nelle prime due edizioni,
Unaltrofestival torna con alcuni degli artisti più importanti della scena indipendente internazionale.
Giunto alla sua terza edizione, Unaltrofestival si afferma come uno dei principali festival di musica in Italia,
un punto di riferimento per alcune delle maggiori band internazionali che hanno scelto il festival come unica
tappa italiana dei loro tour mondiali.
Dopo l'annuncio dei due grandi headliner del festival, Of Monsters and Men e Hozier,
siamo lieti di annunciare la line up definitiva.
LA LINE UP DI UNALTROFESTIVAL 2015

Biglietto ingresso una giornata € 30,00 + d.p.
Prevendite disponibili su www.ticketone.it, www.vivaticket.it, www.bookingshow.it
Abbonamenti da € 50,00 + d.p. disponibili su www.ticketone.it
-I PARTNER-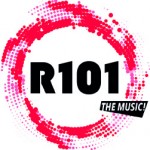 R101 RADIO UFFICIALE di UNALTROFESTIVAL
MEDIA PARTNER

WEB PARTNER