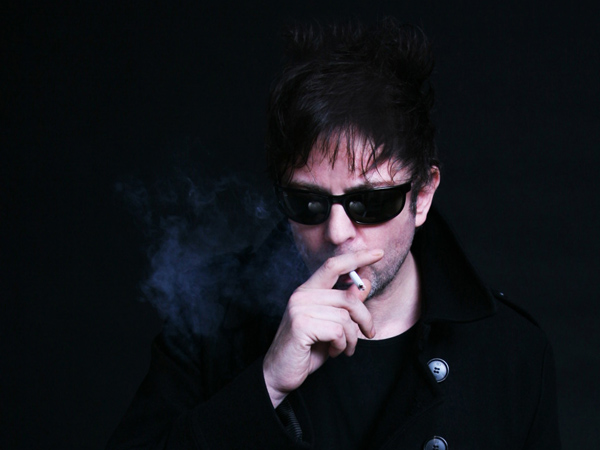 I primi tre album da solista del lader degli Echo & The Bunnymen, sono pronti per essere nuovamente pubblicati da Music Group Demone proprio in coincidenza con il tour acustico in UK, che partirà il 15 Settembre da Coventry per poi proseguire fino al 23 Novembre.
La Demone sta ripubblicando 'Candleland' del 1989 e 'Mysterio' del 1992 in un'edizione da 2 CD rispettivamente con 22 e 18 bonus track. 'Slideling', originariamente pubblicato nel 2003, verrà ristampato in un unico disco, integrando l'album originale con sette bonus track. All'inizio di quest'anno, McCulloch ha autoprodotto un quarto album solista, 'Pro Patria Mori'.
Tra le bonus track, Candleland contiene una cover di Kurt Weil "September Song" del 1984 nonché singolo di debutto per questa esperienza da solista. Mysterio comprende "Return to Sender " di Elvis, mentre in Slideling ritroviamo " Prettiest Star " di David Bowie e " Jealous Guy " di John Lennon.
Ad accompagnare Ian in queste serate intime ed imperdibili, probabilmente irripetibili, Ian Broudie.
A Message From Ian
Hello, Ian McCulloch here.
Unaccustomed as I am to the workings, or not, of facebook, I'll try to do my upmost to inform, and communicate with, all you facebookers….
It's been a very busy and productive year so far, with me recording my fourth solo album, 'PRO PATRIA MORI', over the first part of the year. This latest album has been the biggest labour of love and backroad to redemption of any work I've done since maybe 'WHAT ARE YOU GOING TO DO WITH YOUR LIFE?'. The songs revolve around laughter and crying and the landing at the top of the stairs of my Parent's house from which I gazed a gazely stare at all the dreams out there…..
I have also been demoing songs that remind me of all the great bits of 'Crocodiles', 'Heaven Up Here', 'Porcupine' and 'Ocean Rain'. They have a sound to them-a uniquely Bunnymen sound-that will wipe the floor with all the would be rock'n'rolling chancers out there.
Also this year I played solo shows in the U.K. and South America, which where possibly the most emotional and soul-defining of my career. The feeling I got from those shows has made me want to,or, more to the point, need to, do more of them.
On the upcoming solo shows in September and October I'll be playing my songs in an even more stripped down way, because I feel the rawer they are the more powerful and poignant they are. I'll be accompanied by my great and trusted friend Ian Broudie, with whom I feel I share similar reasons to sing and yearn and learn and sing about the meanings, in the dreamings of our lives.
To any newcomers to my music and to avoid any confusion as to which Ian I am, I'll be the one with the greatest voice in the history of time (and that's a hell of a long time), and I'll be the one who wrote The Killing Moon.
Thanks for facebooking, be faithful,
Yours Sincerely
Ian McCulloch